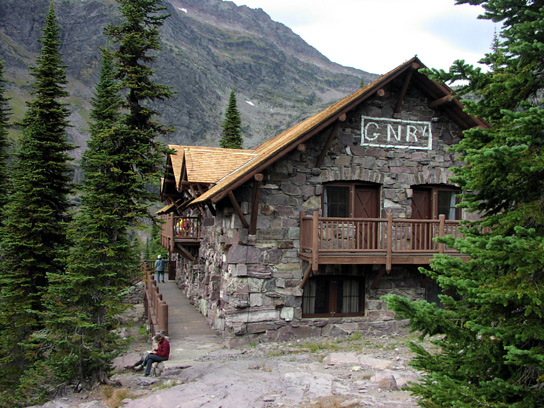 The Sperry Chalet hotel building was lost to a forest fire on August 31, 2017.
With support from the National Park Service, the Glacier National Park Conservancy, and from a myriad of individual contributors, the Sperry Chalet Restoration Project is underway.
You can follow the progress through the Glacier National Park Conservancy.
The Sperry Chalet kitchen and dining hall will be open during the restoration and the public is welcome to visit. Soups, sandwiches, lemonade, coffee, and treats are available for hikers and backpackers visiting Sperry Chalet.
The Sperry Chalet Restoration Project needs your help.
For future visitors to experience the Glacier backcountry in chalet comfort, the National Park Service will need the help of the public. Your generous donation can see Sperry Chalet preserved and protected for a new generation of hikers and adventurers.
Belton Chalets, Inc. is giving our full endorsement to the Glacier National Park Conservancy as the fundraising partner for this important project. We would like to encourage all of our guests, our friends, chalet visitors, dreamers, and lovers of our National Parks to give your support.
The historic Sperry Chalet was built by the Great Northern Railway and went into service in 1914. Over the past century Sperry has been a beloved destination for generations of families and thousands of Glacier National Park hikers.
Please also visit:

Granite Park Chalet
Grizzly Goat Gift Shop